The annual budget for the 2023-24 fiscal year for Roxana CUSD #1 is posted on the district website, and is available to view here:
https://5il.co/25ls6
Dear Parents and Guardians, We thank you and your family for your partnership as we work together to educate the children in Roxana CUSD #1. During the week of September 25, 2023, the certified educators will be asked to take a brief survey, which will take 20-25 minutes to complete. The survey will ask teachers about your child's social-emotional competencies and well-being, and the support they receive in their educational environment. Teachers in grades K-2 will complete this survey each year in the fall and spring to assess progress and to measure their growth in the areas that may include self-awareness, self-management, self-efficacy, grit, emotional regulation, sense of belonging, and growth mindset. The survey results will be used to identify and support social emotional learning, which will help us ensure that our instructional approach is supporting all facets of a student's growth during their time in Roxana. Parents and guardians may opt their child(ren) out of these surveys for the 2023-24 school year by completing this form prior to the assessment window. You will need to fill out this form for each child you wish to opt out. If you have questions about the survey, please feel free to reach out to Steve Oertle, Assistant Superintendent via email at
steve.oertle@rcusd.org
or by phone at 618-254-7585.
South Primary Families. Check out the arrival and dismissal procedures for K-2 students. We are thrilled to welcome you to school this upcoming week. GO SHELLS!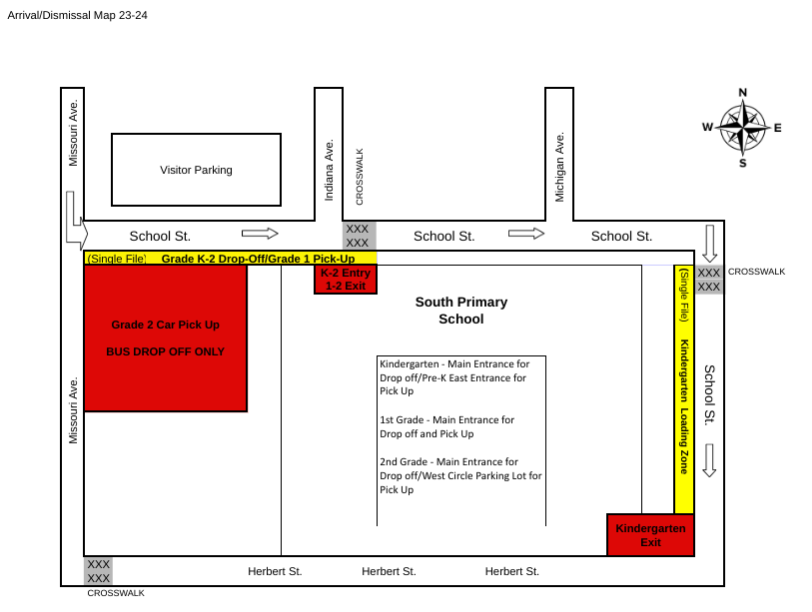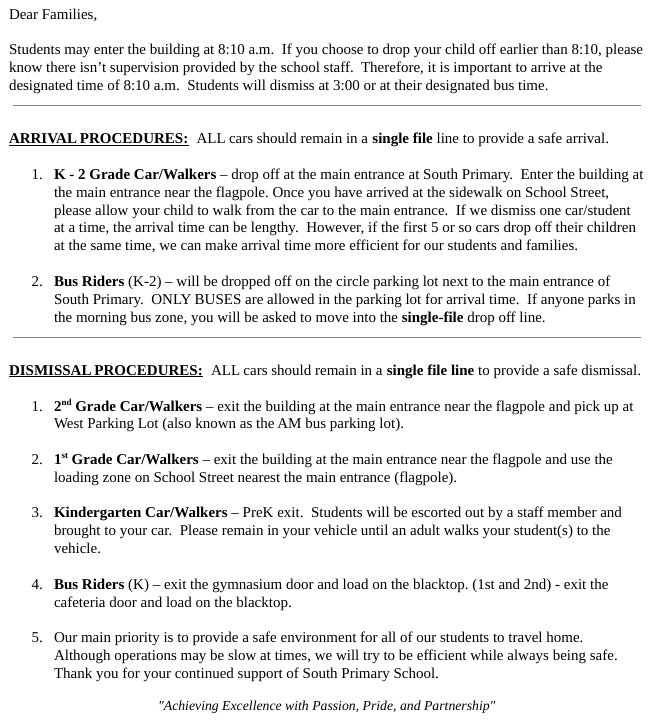 At this time busses are running up to 5 minutes early. Please expect your bus student a few minutes before their regular drop off time. Thank you!
Due to the forecast for inclement weather, Roxana School District will be closed tomorrow, Wednesday, January 25.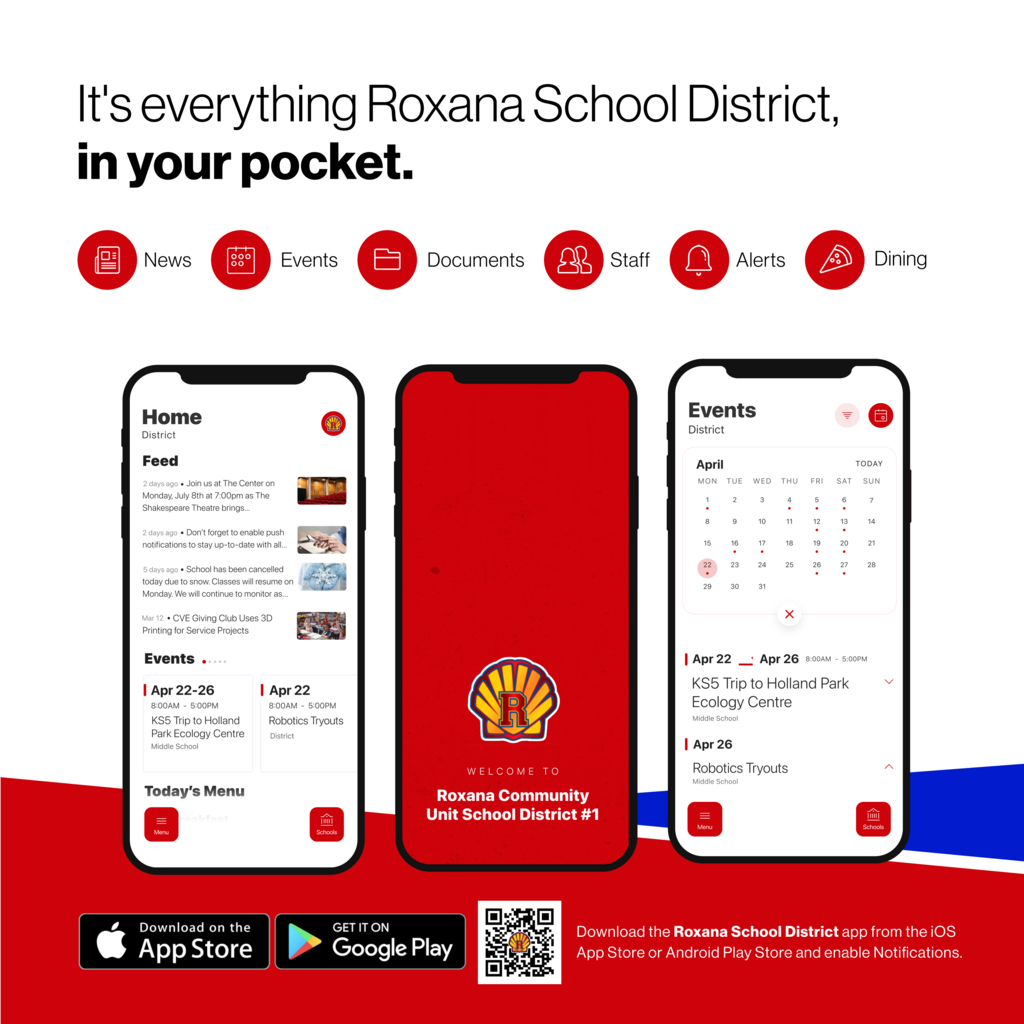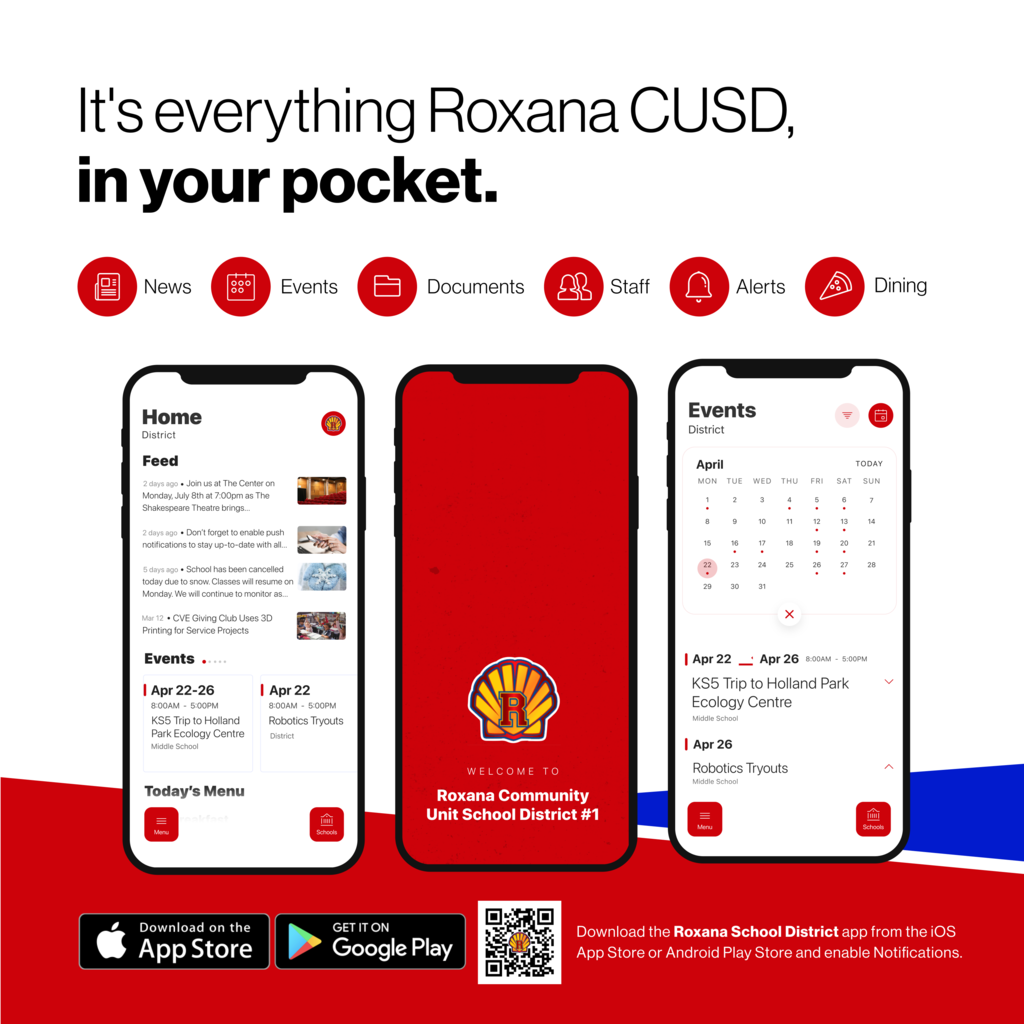 Congratulations to Carey Price for being this year's Emerson Excellence in Teaching Award Winner!

Parent Partnership Nights are here! Join us for a special 3-part event, including Free Childcare, Free Dinner, and Free Family Resources!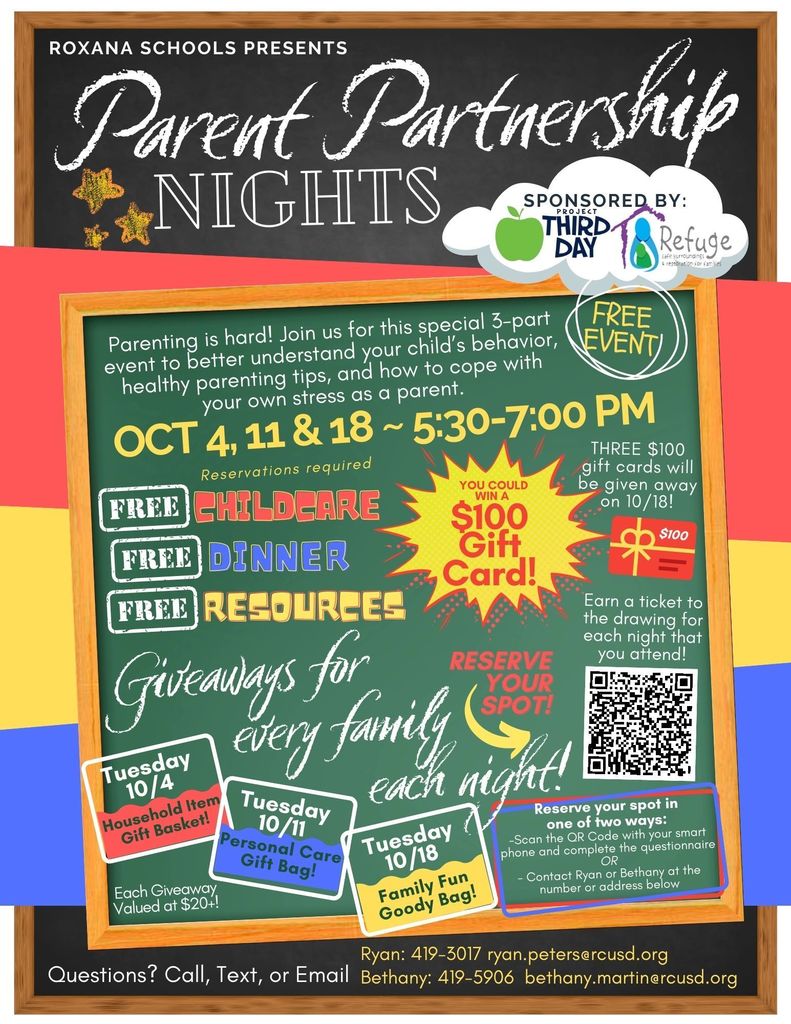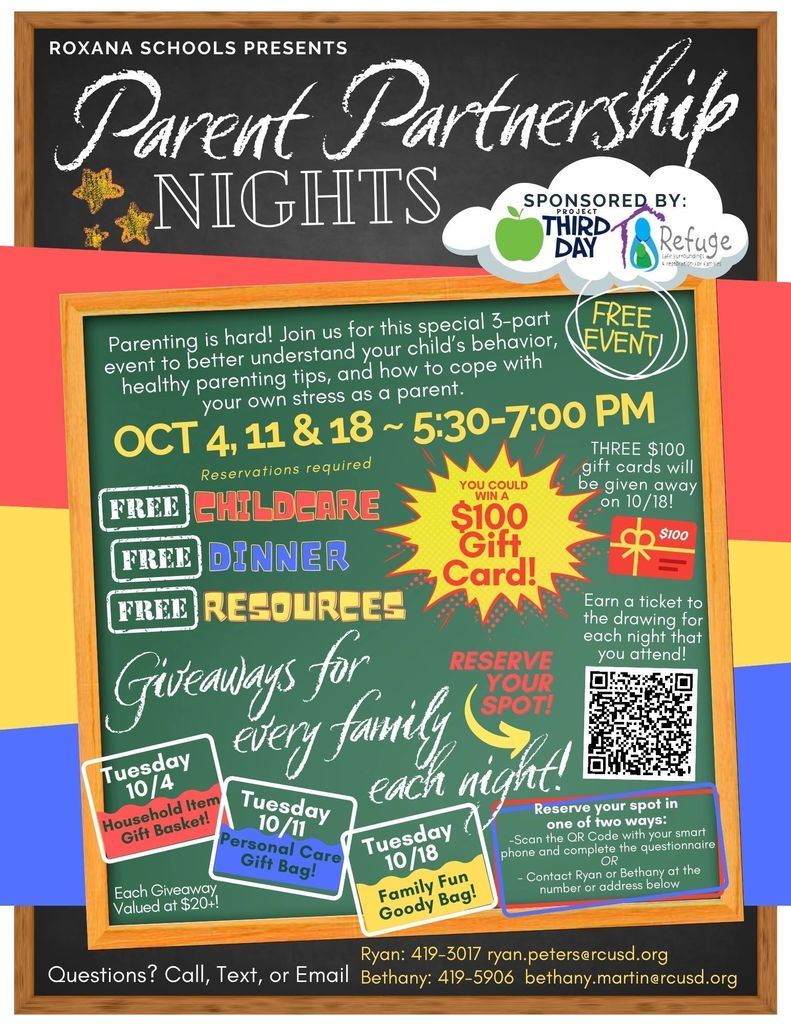 We want to ensure your child gets to and from school safely and efficiently. Here are a few reminders to assist in our efforts. At arrival time, all cars must drop students off in the loading zone, on School St, in front of the main entrance. Cars may not use the circle parking lot to drop off students. This area is for buses only. Cars dropping off students in this lot will be asked to move because it can slow down our routes and impact students arriving to school on time. At dismissal, please have your car sign up and visible in the main windshield. This allows our staff to be efficient in our pick up process and for your child to load safely in the appropriate car. We at South Primary truly appreciate your efforts and partnership to support a safe arrival and dismissal time. Go SHELLS!

So many amazing things are happening at South! Thank you to the teachers and our staff for all that you do. The smiles and laughter filling these rooms bring all of us joy. To our students, keep up the great work. We are so proud of you. ♥️💛💙