LATCHKEY - JOIN US AT STEP BY STEP! Bethalto Latchkey is a licensed childcare program that was just built in your district! They have been providing latchkey services in the Bethalto school district for over 20 years. We are excited to now be able to care for children K-5 th grade in the Roxana School District. Monday through Friday 6:30am to 6pm. Join us for an exciting year full of field trips, arts and crafts, science and math projects and so much more! Click the following link for more information:
https://5il.co/1vbul

The 82nd Commencement Ceremony honoring the Class of 2023 will be available to watch live on YouTube for those who are unable to attend in person! Here is the link:
https://youtube.com/live/TRz-iAQ1Aic
We will be live starting at 2:00pm on Sunday, May 21st, 2023!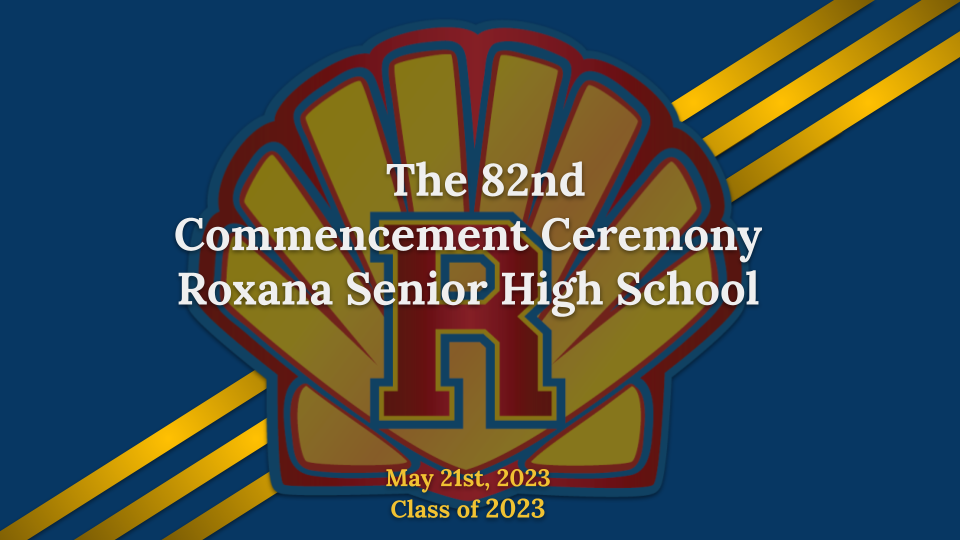 Join STL TechWeek in Collinsville for the GEO+AI event on April 26th from 1:00 - 4:00PM at the Gateway Convention Center. The lineup of presenters will speak on the intersection of Artificial Intelligence with Geospatial, Cybersecurity, and Defense. Tickets are free and available now. For more information, click this link:
https://techstl.com/techweek-geo-ai/

Starting Tuesday, April 11, all schools in the Roxana School District will have new entry procedures to enhance school security. Cameras and doorbells have been installed at each school, and all visitors must request access from outside the buildings. We appreciate your cooperation and partnership. Have a wonderful spring break!
At this time busses are running up to 5 minutes early. Please expect your bus student a few minutes before their regular drop off time. Thank you!
Due to dangerous road conditions, Roxana School District will be closed today, January 30th, 2023. Thank you.
Due to the forecast for inclement weather, Roxana School District will be closed tomorrow, Wednesday, January 25.
The Roxana School District - District Offices will be closed December 23rd to January 2nd. Happy Holidays!
Happy Thanksgiving to all of our Roxana families!
Volleyball Final: Roxana 2, Wesclin 1 Great energy and effort from both sides, highlighted by an intense 1st and 3rd set. Great execution by the players and coaches...what an atmosphere!! The Shells will play Breese Mater Dei on Thursday at 6 pm at Wesclin High School for the Regional Title.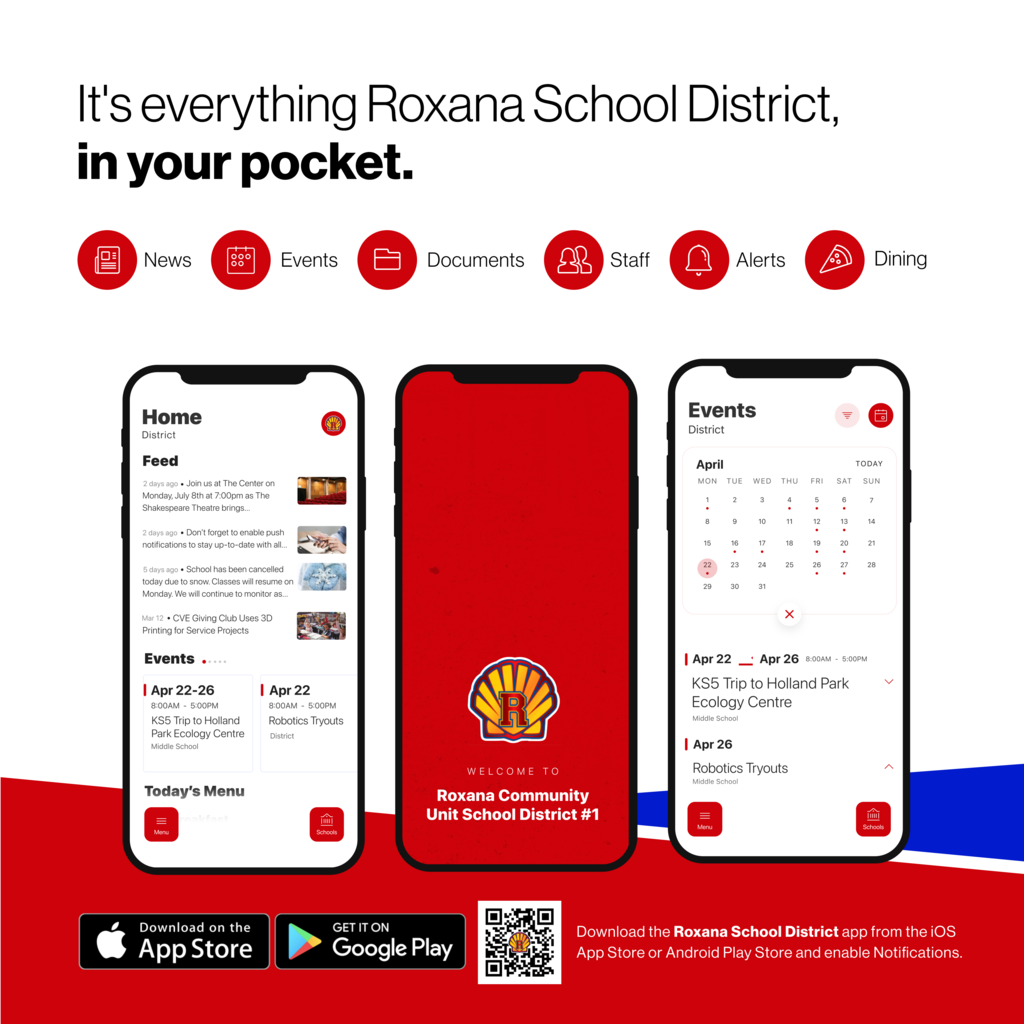 Our first quarter is ending October 14. Please make sure you are caught up with your school work and are ready to move into the second quarter.

Columbus Day Holiday on Monday, October 10th. Everybody have a safe and fun holiday weekend!

Madison County Teacher Institute on Friday, October 7th. Enjoy your day off!

Congratulations to Carey Price for being this year's Emerson Excellence in Teaching Award Winner!

Parent Partnership Nights are here! Join us for a special 3-part event, including Free Childcare, Free Dinner, and Free Family Resources!