The Roxana School District - District Offices will be closed December 23rd to January 2nd. Happy Holidays!
Due to dangerous road conditions, Roxana School District will be closed today, January 30th, 2023. Thank you.
Due to the forecast for inclement weather, Roxana School District will be closed tomorrow, Wednesday, January 25.
Happy Thanksgiving to all of our Roxana families!
Volleyball Final: Roxana 2, Wesclin 1 Great energy and effort from both sides, highlighted by an intense 1st and 3rd set. Great execution by the players and coaches...what an atmosphere!! The Shells will play Breese Mater Dei on Thursday at 6 pm at Wesclin High School for the Regional Title.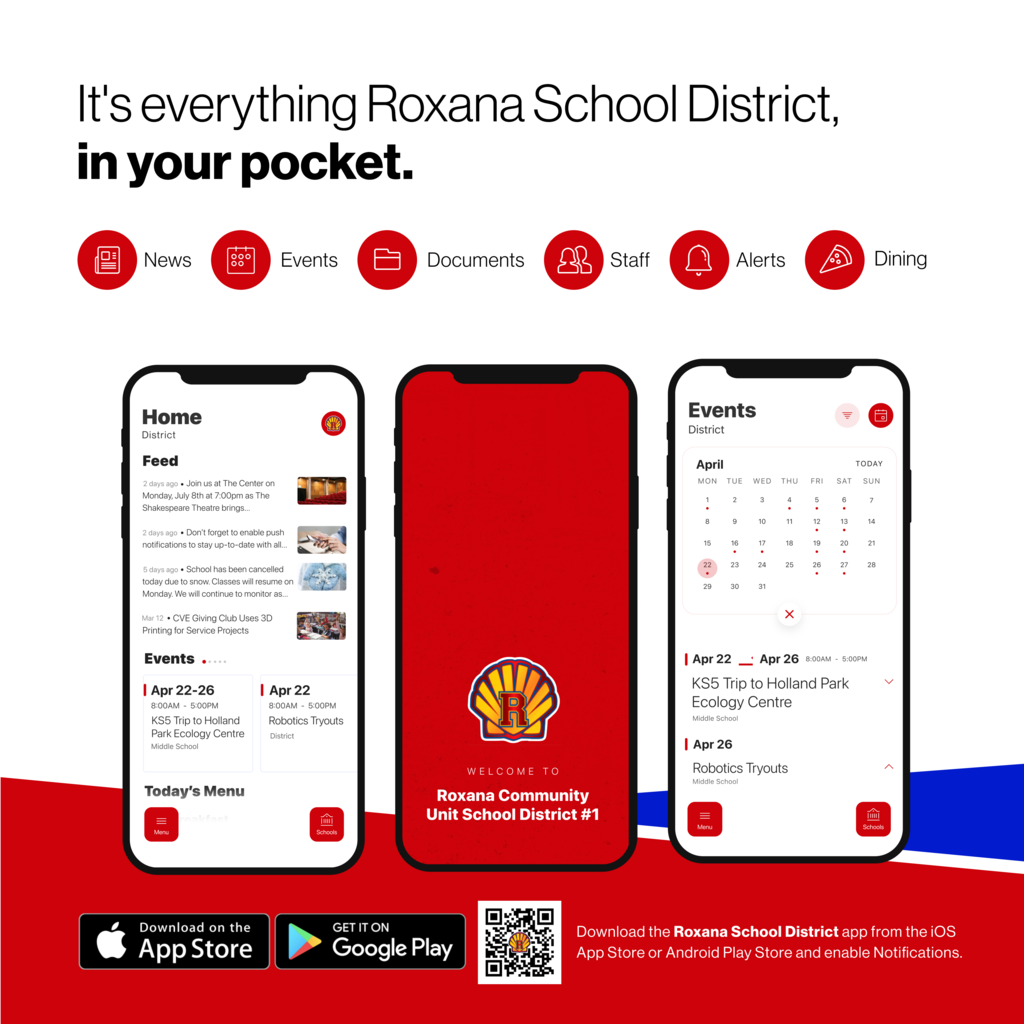 Our first quarter is ending October 14. Please make sure you are caught up with your school work and are ready to move into the second quarter.

Columbus Day Holiday on Monday, October 10th. Everybody have a safe and fun holiday weekend!

Madison County Teacher Institute on Friday, October 7th. Enjoy your day off!

Congratulations to Carey Price for being this year's Emerson Excellence in Teaching Award Winner!

Parent Partnership Nights are here! Join us for a special 3-part event, including Free Childcare, Free Dinner, and Free Family Resources!