We're thrilled to announce the new app for Roxana SchoolDistrict! It's everything Roxana School District , in your pocket. With the new app, you can access documents, events, n...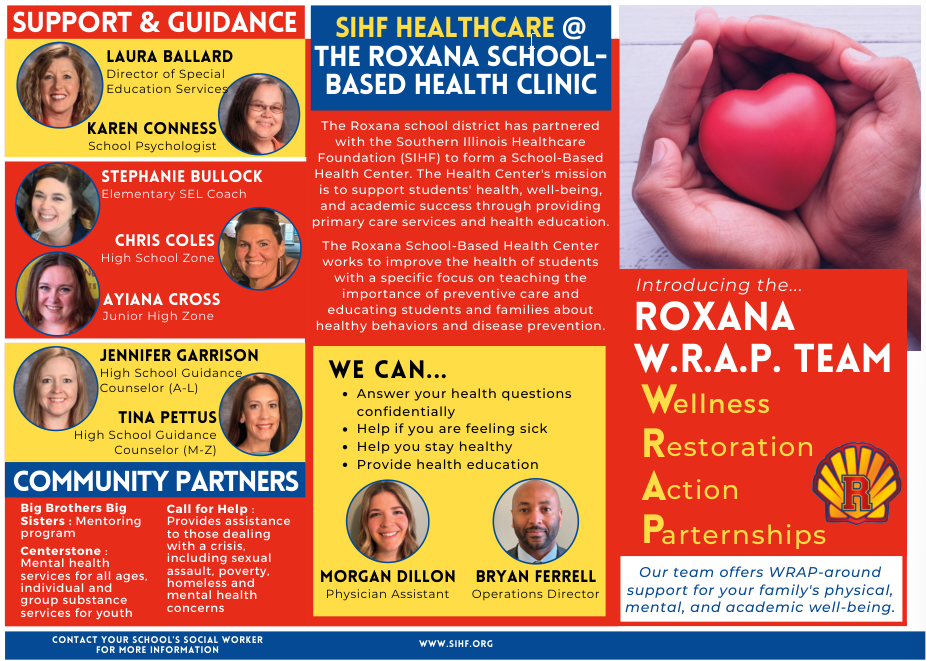 Introducing the Roxana W.R.A.P. Team!WellnessRestorationActionPartnerships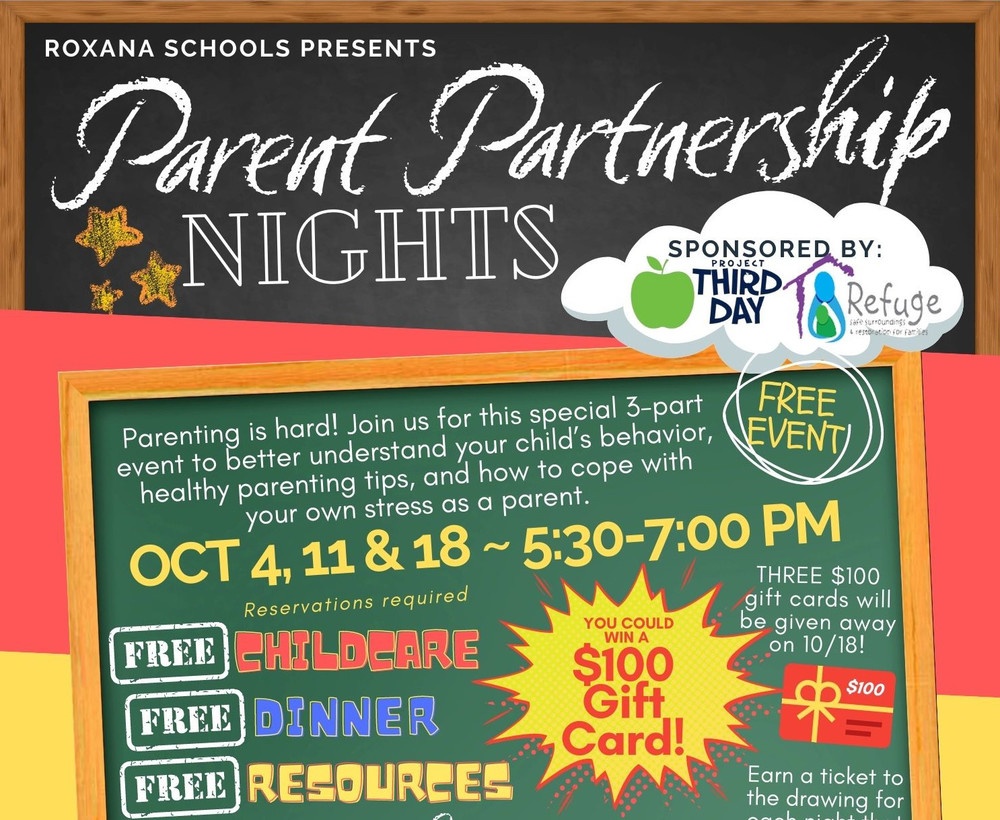 October 4, 11 & 18 - 5:30 - 7:00 pmParenting is hard! Join us for this special 3-Part FREE event to better understand your child's behavior, healthy parenting tips, and how to cope...